Gary Atencio:
This is Gary Atencio with CNTV. And today we're in Denver, Colorado. I am here at Digital Consulting Services. Since 2019, they've been helping companies translate business goals into reality by executing a digital business strategy to attract customers in your market. I am here with Doug Sabanosh, who is the CEO. Thanks for joining us here today.
Doug Sabanosh:
Well, thank you.
Gary Atencio:
Let's start off a little bit about yourself. I mean, you were formerly educated at the University of Boulder. You received your MBA at University of Denver. You have an extensive background really in digital sales, marketing, spanning back to the late '90s.
Many roles in the marketing, sales divisions. You've served anything from head of marketing to marketing manager, account executive. You've delivered high percentage increases from multiple companies throughout the years. Really for nearly a quarter of a century.
Share with us a little bit how this passion of marketing got started for you pretty much early on.
Doug Sabanosh:
Well, I was given a really great role at a subsidiary of Time, Inc. back in the late '90s. I basically was in the right place at the right time with the right attitude. I had a skiing background from the time I was three years old.
So I landed kind of [ass 00:01:36] backwards at Warren Miller SKI and skiing magazine. At the time when the magazines were really looking to get online for the first time. Cause in 1999, 2000, the internet was, was big or getting big. It was gaining traction and every, every magazine sort of needed their online presence. So I was tasked with the job to take the two magazines, SKI and Skiing, and Warren Miller at the time and put them online, build websites, build traction, and get subscribers. It's all about the bottom line about that. Sell advertising and get subscribers.
Gary Atencio:
Those leads generating for the company.
Doug Sabanosh:
Absolutely.
Gary Atencio:
I mean, I've sat down with many entrepreneurs, business owners. I've found that these owners they're very good at what they do, but most of them are not good at marketing how good they are at what they do. I mean, is this something you've experienced? And you think most of these small business owners today need help with that from a professional?
Doug Sabanosh:
I do. And to be honest, I mean, just literally owning my own business. It's really difficult to manage the business, to create business and to market myself. So often I have to take, you know, it's often three weeks or a month where I take a gut check and I'm like, am I doing for myself what I'm doing for my clients? And a lot of the times the answer's no, like you got to write, you have to create interest. You have to continue with your thought leadership and you have to just keep telling people how you can help their business. So as a business owner and a marketer, I certainly understand the juxtaposition of the two seats, a CEO and a guy who's or, or a woman or, or whoever who's really running the business and then trying to grow the business at the same time.
Gary Atencio:
You've experienced both sides of it from an owner, as well as a marketer. I mean, business owners are busy. Be it a lawyer, an accountant they're wearing many hats out there. It's been said that 50% of small businesses do not have a digital strategy. Would you say that most of them, I mean, don't know where to start. Are they kind of overwhelmed by the whole process?
Doug Sabanosh:
I think it's a combination of both. I meet a lot of business owners that don't know where to start, so they kind of throw everything at it and hire an agency or a consultant that dabbles in everything and can do everything for them. And many of them that I meet are disappointed because it's more of a shotgun approach, whereas, others don't know, they have a marketing strategy, but they simply can't execute it because they just don't have the numbers. They don't have the people who either are familiar with their product and know how to market it. Or they'll hire a couple junior marketers who are kind of getting their feet wet, green, and they'll kind of shoot from the hip and read a lot and then hit the most newsworthy trends within the marketplace. So it's a combination of both and we help them both because we can take you from not having a strategy at all.
To analyzing your business, auditing everything in your business, in terms of the marketing and sales side and understanding what your goals are, who your target market is and how to find them and match make them. So where do we discover the problem that you solve and where we find the people who have that problem and then match make. So it's not a shotgun approach. It's a really targeted approach. And with all the data out there building personas is great for a top line, sort of mid-market long or medium to long sales cycle, but you really need to identify who your target market is and by doing so you can really understand the back end of your website, analytics and data.
Gary Atencio:
I want to delve into that part, cause that's something you do. That's kind of unique. It's not a shotgun approach. Like you said, let me ask you this. I mean, gone are the days of simply hanging up a shingle and a sign and putting it on your store, waiting for the customers to come. Why would you say online marketing? The worldwide web is really one of the most valuable tools, really as an equalizer for the small business guy to compete even against the big boys.
Doug Sabanosh:
Well it's, first of all, you have to have an online presence, which is that hanging sign outside of your business. If you're not online, the trust of the consumer is gone. A: they can't find you. They have no idea what you do or, or, or who you are. They only have a perception of maybe the products you sell or the services you sell. So being online is like I said, that sign, but also attracting people to your website, whether it's B2B or B2C, eCommerce, you really get the backend data that dissects, those customers breaks it down, breaks it down on who they are, user behavior, where they enter your website and more importantly, maybe where they exit your website. What content they're engaging with, what products they're looking at, what their demographic is, what's their median household income, things like that. So you can more effective, effectively target your ideal consumer. And a lot of those ideal consumers come with a marketing or a sales study, but all the data concrete data comes from the actual users on who they are. Like, you may target people in the, in the desert to wear a raincoat,
Gary Atencio:
Right.
Doug Sabanosh:
But until you get the users on your website, you'll find that nobody in the desert needs a rain code. It's more of the people in Seattle or Portland or
Gary Atencio:
So it's a sign like it was on the building, but this is a sign that gives you some information never would have before. I mean, not only are professionals out there overwhelmed by that idea of investing their time and their effort in marketing, but let's face it. They're concerned about the amount of money needed to invest. Are they surprised many times that as little as five to 10% of their annual revenue can actually give them some results?
Doug Sabanosh:
Absolutely. They're very surprised because marketing, since I've been in for a while, when I first started marketing was the was the party throwers. They were the money spenders of the company. And the sales people were the money generators. So the sales people got everything. And to be honest, absolutely the sales people closed the deal and that's fantastic, but what we've done at Digital Consulting Services and what I've kind of done since I really became a sales and marketing and digital head is enable the sales force, the sales people to use the assets that we can create and the information that we can give them about the customer and about what problems they're experiencing to really talk to them in more of a consulting conversation than a, you need our product, you need it now.
There's no force selling with us. It's all, hey, call this guy because he's looked at these three pieces of content. He's watched a couple videos. He's obviously experiencing this problem that we can solve. So give him a shout, ask him a couple questions and then ask him for another follow up. And we tailor our business to give the salesperson that follow up that next piece of content or that next blog, or that next white paper that the person can say, Hey, this guy called me. He knows what I what's going on. And here's a case study or a white paper that really develops sort of how they can help me. So there's really no for selling. It's, it's very consultive.
Gary Atencio:
Not only that, but those two departments are now communicating the information instead of kind of working against each other, whatnot.
Doug Sabanosh:
And well, I don't know how to market, unless I talk to sales people. And I talk to customer service and onboarding consumer and success because I need to know what holes are being missed in onboarding. So when we sell somebody, I can market to them, how smooth the transition's going to be. And then because we talk to customer service to understand what questions they're getting. So then we can create content to answer those questions. So we don't get a phone call or we get a phone call and say, Hey, we just did a blog or a case study on that. And with sales, I need to know what refusals they're getting. And so we can nip that in the bud, from the onset.
Gary Atencio:
I mean, honestly, you help these companies plan, prepare and execute. Let's talk a little bit about the process just to touch on here, establishing and building a brand. Is that important for small companies out there? The big guys know it's important. But are these small companies starting to realize that their brand is a lot?
Doug Sabanosh:
Well, it depends on what their goals are and what we do with a lot of smaller brands is we localize the ability for local people to find them okay, within Google search or Bing. So we really tailor make it to their goals, whether they want local business. There are some businesses I have some clients I have who don't want out of state business. Cause they don't want to deal with it. It's either legal or it's just mentality. They know their niche and they hit it out of the park with it. Others want to go national or international. So it's really tailor making the programs for their goals. And, to be honest, I've gotten a lot of questions with a lot of clients in the initial phone call will say, well, you're just a consultancy group. Are you just going to give me a plan and leave me alone with your plan and have me figure out how to do it?
Well, no, my goal is to teach your marketing department or your marketers and your sales people, how to go through the process and how to execute it from the generation of an idea, to a plan, all the way through execution and then teach them. There's an old saying, you either buy somebody a fish every day or you teach them how to fish so they can provide for themselves. And that's what we do. Look, I get a lot of abrasiveness from a marketing director because I'm hired from a CEO that has a marketing problem, but I don't want to be that marketing director. I don't want to be that CMO. I want to teach them what I know and combine it with what they know about the product and service. And couple that with a program that achieves their goals and then bring me on as a consulting group on a monthly fee or not, or just give me an hourly, when you need help or what have you. I'm sort of the person who comes in, but I really love working in different markets from candles and lotions, to foot beds and insoles, to corporate sauce and integration services.
Gary Atencio:
Yeah. Products or services, the worldwide webs works for both of those types of businesses out there. I mean this, this buyer persona, I see as being the key to a lot of what you do. I mean, truly knowing that target, you can create effective campaigns. You're also not wasting money on throwing it out there and taking more of a shotgun approach. So I see a lot of companies they've given up on marketing because they think it doesn't work, but they're throwing so much out there at a target that's not even relevant.
Doug Sabanosh:
Absolutely. And to be honest, when I was cutting my teeth, I really had to hone in how you, A: research keywords, you find out what your competition is using to get the keywords and to establish themselves as the first, 1, 2, 3, 1 to five results on Google or Bing, and really figure out how to break them down. Seize keywords that they're not using that are completely attainable from a small or medium sized business. It's not going to cost us $9, CPM or what have you, but more of the ones that fit their business, that are low cost and they're mostly pay per click.
Gary Atencio:
You basically got to let it get a little creative, not go after the easy picking ones that the big guys own. But you're talking about getting creative of what you're actually targeting. That's kind of exciting for a small business owner. If you have a new business out there, maybe a startup that built a website rather quickly rushed into it to get into business, then later on, they started realizing that website is more powerful than I'm giving it. They want to do maybe an overhaul. Are you able to basically provide an analysis or maybe a website audit and what will that show them?
Doug Sabanosh:
Absolutely. We'll do a complete audit for free and really give that business, the intelligence they need to make smarter decisions. So within that audit, it'll be a lot of keyword information. A lot of keywords missed information. Like here are the keywords that Google, Bing and their algorithms have, have seen that you're kind of lacking upon. It'll give you a traffic analysis, who's visiting your website. And more importantly, sometimes who's not visiting your website and it'll give you, what we've found is very valuable is a customer journey within your website. So where they enter what they look at and where they exit.
Gary Atencio:
Interesting. I mean, the digital marketing has expanded beyond our homepage website customers, they expect to engage now. Can you tell me how social media is a vital tool in that arsenal and is that somewhere you can help with them with as well?
Doug Sabanosh:
Absolutely. But social media also has it's two genres in our view and it's B2B, it's lots of LinkedIn, lots of Twitter, some Facebook. If we do a real estate agency, so it's all three because they need to engage Facebook, Twitter, and LinkedIn. And we do a proper cadence as our analytics have shown us, which is, Facebook three times a week, LinkedIn, twice a week and Twitter, almost twice a day to really kind of generate branding and thought leadership. But when you get into more of the B2B, it's more of LinkedIn and your own website, newsletters, really generating and establishing thought leadership and an expertise in that genre or that area where you sell products and services.
Gary Atencio:
You have, I mean, really 20 plus years, you have grown with the internet. I mean, in your services, you provide are vast, be it a website or a marketing campaign, social media, even email marketing for you. At the end of the day, this is about connecting the consumer or the other business to a particular business. Do you enjoy getting to know those businesses and finding out exactly what they need and then create a custom plan for them?
Doug Sabanosh:
Absolutely. Every business or service products or service really has its niche, they all solve problems. And unless you get to sort of the big fat slippers or the indulgence products where those have their place in time, but really with us, it's a great thing to study a business, understand the problems in the marketplace, how they solve them and then connect them with the businesses or the consumers that could really use that problem solve. I mean back in the day a lot of sales guys would say, you're the Chuck Woolery of solutions and business. Like you just make the match and it's fun. I've always researched stuff, I've been a big white paper in a research paper sort of writer back in the day. And I just, I love research. I love finding the one thing that could help the one problem that's out there and really match people in a really cost effective way.
Gary Atencio:
That is exciting. I mean, you said before the business owners, the professionals out there, they're busy, they're wearing multiple hats. They're overwhelmed. Obviously, they can choose one area that you can help them with, or test, or basically hand over the whole nine yards. And you put together a very extensive plan for them. And then maybe they hand that off to their marketing team or their marketing guide. Is it rewarding for you to share this knowledge that you have in here and not really just hold onto it and make them rely on you, but really share it and they decide how they want to utilize you. Does that continue to be rewarding?
Doug Sabanosh:
Absolutely. It's very rewarding. I wish it was more, I wish I could give more, to be honest, which motivates me to write more and to lecture more, not lecture, but have a [crosstalk 00:22:15] conversation. Absolutely. And it, what really rewards what's the most rewarding thing is at the end of each quarter or month you do the sales and marketing check in. You know, and it's to see the teams get along because sales and marketing have kind of always been sort of abrasive towards each other, but see the teams get along, working together and share those successes.
Hey, you gave me the case study that I sent to this guy and he called me 10 minutes later. And we closed the deal. That is the most rewarding thing there is because it's, we studied the marketplace. We studied who your customers are. We gave you the ammo, the bandolier of bullets that you can go out and hit the marketplace with. And it worked so all of our work and all of our studying and breaking down of things worked, and it's benefited the company.
Gary Atencio:
Win-win for both departments. And therefore it's a win for the entire company. Viewers, let's take a look at the bottom of the screen, right. That what you're going to see is the website. On the website, you're going to take a look at all the different services they're able to provide for you quite a arsenal. We're talking about experience that has brought over the past, close to 25 years in different mediums. Be it the medium of time ink, as well as mountain media, all the way up to products, sales services. This is a gentleman that can basically take what you have right now and make it much better. Or if you're one of those out there that really doesn't have a strategic plan put in place for marketing, he obviously can create that for you. Also, take to look at the website, you're going to see case studies, sales sheets. They've got checklists for you. Quite honestly. It's a lot of information that you can learn right there on the website as well. But the best way obviously is to contact them. And they're going to discuss your situation and find out exactly if, what plan they can put together for you and set you up for success. Once again, that is digital consulting services since 2019, this is Gary Atencio with CNTV. And if you don't know now, you know.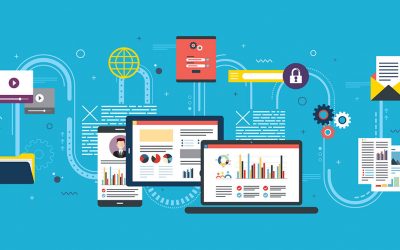 Is your marketing working? Do you have time to devise, implement, execute and manage marketing campaigns for your business? If you own a small business and do your own marketing, you're not alone. Nerdwallet conducted a study and found 47% of small business owners run...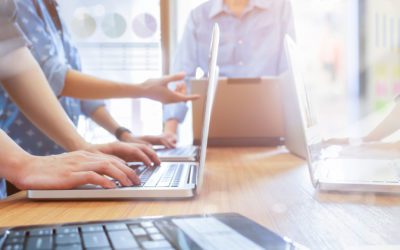 "An unwillingness to delegate can negatively impact small businesses, as can poorly planned or executed marketing campaigns, or a lack of adequate marketing and publicity."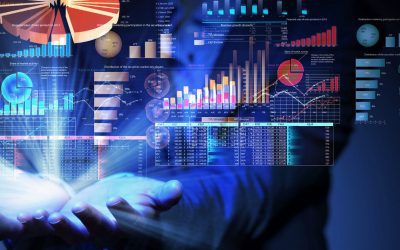 "Data allows marketers to reach their target audience more effectively, create more effective marketing content, understand which marketing strategies are most effective, increase the ROI of their marketing efforts, and prove the value of their marketing and activities." – Hubspot