Case Study: Driving Insurance Sales Through Content Marketing Excellence
Despite benefiting from national marketing and advertising by the carriers, independent insurance agents face fierce competition, commoditization of insurance products, and shifting consumer preferences. They must distinguish themselves through personalized service, in-depth industry knowledge, and tailored solutions. Navigating regulatory complexities, staying updated on policy changes, and building a strong local reputation are essential. It's a dynamic industry where resilience, adaptability, and innovative marketing strategies are vital for sustainable growth.
In this case study, we breakdown and show the transformative journey of an independent insurance agent who hired a marketing consultant in a fractional CMO role to use the power of content marketing to revitalize his business.
The Challenge
Fierce competition and commoditization of insurance products, despite receiving national marketing support. My client grappled with differentiating his services, adapting to shifting consumer preferences, and establishing a strong local reputation of expertise and his broad range of services. He also could not create a consistent flow of incoming qualified leads.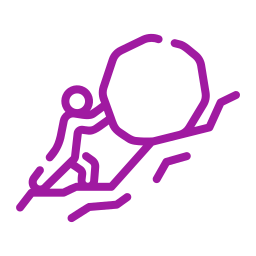 The Solution
A strategic shift towards inbound marketing through content production and distribution, SEO enhancements of the website and existing assets and a steady flow of social media interaction. We crafted informative blog posts, ebooks, and videos, positioning our client and his agency as industry experts. Organic SEO improved website traffic, while personalized emails and social media interactions engaged prospects, leads and clients. Thought leadership and a strong digital presence redefined our client's brand, leading to increased lead flow and a higher conversion rate.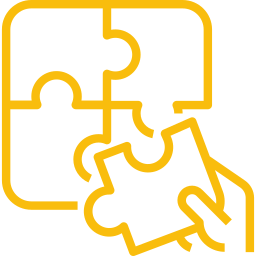 The Process
Identify target market: In-depth market research to identify and understand the target audience.
Create Content: Create targeted and engaging content including blog posts, ebooks, and videos, addressing insurance-related topics.
Enhance SEO: Implementing SEO best practices to improve organic search traffic, while building a social media presence grew content reach.
Social Media Interaction: Leverage social media channels to reach and connect with the target audience more effectively and more personally. Use social media tools to interact with targeted audience with personalized content and offers. 
Industry Outreach: Encourage engagement in industry events and publications to solidify thought leadership.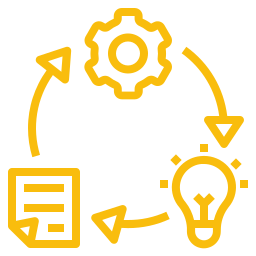 Target Audience Research
We took a holistic approach to our target audience research, understanding and analyzing the entire insurance audience group. We considered multiple dimensions such as demographics, psychographics, behaviors, needs, preferences, and pain points. This allowed us to create a complete and nuanced profile of the target audience based on specific criteria from the agent and the data from different sources to gain a deep understanding of their motivations and challenges.
Surveys, online forums, and customer interviews provided invaluable insights into audience insurance concerns and preferences which helped us create original content that resonated with specific segments. This approach ensured the content marketing efforts were precisely aligned with the audience's expectations and preferences.

Content Strategy Implementation
Once we identified the ideal target audience and created buyer personas – including an "elevator pitch" for each – we pinpointed the most effective types of content to create to gain the highest audience engagement. We also took baseline measurements of key performance metrics such as user engagement, website traffic, organic traffic and social media followers, so we could accurately monitor performance.
Before starting the content marketing campaign, the agency's website received an average of 850 monthly visitors, with a bounce rate of 60%.  The website contained a few old blog posts and some out-dated informational content, leading to minimal user interaction and few page views. 

SEO Enhancement
We used comprehensive keyword research to identify relevant, high-impact search terms. On-page optimization involved strategic placement of keywords in meta tags, headers, and we organized and restructured the content throughout the site to improve organic search rankings. Simultaneously, off-page strategies included backlink building through guest posts on authoritative insurance websites.
Before the strategy was implemented, the site measured only nine (9) organic search terms, for zero (0) clicks per month.

Social Media Engagement
With a clear view of the target audience, we posted engaging content to Facebook, Instagram and LinkedIn on a planned, steady schedule. We engaged with their audience by responding to comments and messages promptly. We also asked questions, conducted surveys and looked for feedback to better understand how to make things easier for the customer.
Before the strategy was carried out, the agent had 763 social media users and connections across three platforms – Facebook, Instagram, LinkedIn. There were few social media posts and virtually no interactions.

Industry Outreach
We researched pertinent events and publications, crafted compelling pitches and proposals, and leveraged their network to secure speaking engagements and features. We provided guidance on content creation and presentations, enhancing the agent's thought leadership and market presence.
Prior to the strategy, the agent attended 2 industry trade shows per year and participated in local "meetups" sporadically. The agent had not published any articles or reports in any industry publications. 
Target Audience Research
Extensive market research revealed that the primary target audience for the insurance agency consisted of the following:
Families with young children, seeking comprehensive insurance coverage for their homes, vehicles, and health. The value piece of mind through extensive coverage at a reasonable cost. 
Small business owners seeking insurance coverage to protect their assets and operations. They value tailored policies, cost-efficiency, and expert guidance to protect their entrepreneurial ventures effectively.
Retirees looking for insurance coverage that ensures financial security during their retirement years. They prioritize policies offering robust healthcare benefits, comprehensive life insurance, and opportunities for safe, long-term investments.
STRATEGY SUCCESS
Our research found that approximately 74% of consumers research insurance online before engaging with an agent or making a purchase. As a result, these target audiences are likely to value informative content that simplifies complex insurance concepts and helps them make informed decisions about their insurance needs. The audience wants to understand the basics of the coverage they are seeking so they can ask educated questions when they talk with an agent.
We also found that 65% of consumers plan to use an insurance agent in the future, and the vast majority of those who have worked with an insurance agent would work with one again.
Overall, 81% of Baby Boomers, 79% of Gen Xers, 84% of millennials and 69% of Gen Z who have worked with an insurance agent plan to use one again.
Content Creation and Distribution
Over a six-month period, DCS produced and published 24 high-quality blog posts, four (2) comprehensive ebooks on relevant insurance topics (based on research), and produced six (6) informative videos. All content was consistently shared on the agency's website, through email and on social media platforms.
Our data-driven approach of creating, optimizing, and promoting content elevated the agency's digital presence and business growth, resulting in an impressive transformation.
STRATEGY SUCCESS
One of the ebooks we created, titled "The Ultimate Guide to Home Insurance," received more than 200 downloads within the first three (3) months of its release on the website and through email and social media channels.
STRATEGY SUCCESS
A blog post explaining the importance of umbrella insurance for families caught the attention of a local family with young children. They contacted the agency through email, and after a consultation, purchased a comprehensive insurance package, resulting in a $5,000 annual premium.
STRATEGY SUCCESS
The surge in engagement not only showcased the demand for valuable insurance information, it generated a substantial list of potential leads interested in home insurance policies, which ultimately resulted in an 18% conversion rate.
User Engagement Metrics
STRATEGY SUCCESS
The bounce rate decreased from 60% to 35%, indicating that visitors were spending more time exploring the website and engaging with the content. Social media followers and connections grew 43% to more than 1,100.
Lead Generation and Conversion
STRATEGY SUCCESS
The content marketing strategy led to a 40% increase in leads, with conversion rates for insurance policy inquiries growing from 2% to 6%.
Thought Leadership and Brand Authority
STRATEGY SUCCESS
The agent was invited to speak at industry conferences and was featured in reputable insurance publications, demonstrating the agency's newfound authority in the field.
SEO Enhancement
Remember, we started at zero (0), so we only had positive results to gain. In-depth keyword research identified relevant insurance-related search terms. On-page optimization, including meta tags and content restructuring enhanced search engine rankings. Off-page strategies, such as backlink building and guest posting on authoritative insurance websites, further boosted visibility.
STRATEGY SUCCESS
After implementing SEO best practices, organic search traffic increased by 75% over a six-month period, with a notable improvement in keyword rankings for relevant insurance-related queries. These efforts solidified the agent's digital presence and expanded his reach within the competitive insurance landscape.
STRATEGY SUCCESS
SEO enhancements and publishing a steady stream of content grew organic search terms to 63 (a 700% increase) for 23 clicks per month (an increase of 230,000%) within six (6) months.  
"Working with Doug was a game-changer for my agency. We faced immense challenges in standing out, even with national carrier support. Doug's strategic approach and clear guidance reshaped our digital presence, helping us become trusted in the industry. The surge in website traffic, the increase in lead generation, and our transformation into a trusted source of insurance information exceeded our wildest expectations. Doug's insights not only boosted our business, they also reignited our passion for helping clients. Collaborating with him was the best decision we've made yet. Doug's not just a consultant; he's truly a partner in our success story."
Social Media Engagement
Our social media strategy brought significant success. By consistently sharing valuable, tailored content, we positioned the agent as a trusted industry resource, fostering engagement and interaction with his audience. The strategy not only enhanced the agent's online presence, it solidified his reputation as an insurance expert, paving the way for continued growth and client trust.
Increased Engagement
STRATEGY SUCCESS
Social media posts saw higher likes, shares, comments, and overall engagement, signifying a growing and interactive audience.
This led to an impressive 43% increase in followers and connections and a 40% boost in lead generation in just six months.
Lead Generation
STRATEGY SUCCESS
The agent successfully captured leads through social media, converting interested users into potential clients.
Thought Leadership
STRATEGY SUCCESS
By consistently sharing valuable insights and content, the agent solidified their position as a trusted industry thought leader.
Expanded Reach
STRATEGY SUCCESS
The agent's social media presence expanded their reach beyond their immediate network, reaching potential clients far and wide.
Brand Recognition
STRATEGY SUCCESS
The agency's brand became more recognizable and associated with expertise in insurance matters.
Referral Opportunities
STRATEGY SUCCESS
Engaging content prompted satisfied clients and followers to refer the agent's services to their networks.
Improved Website Traffic
STRATEGY SUCCESS
Social media drove traffic to the agent's website, further boosting lead generation and conversions.
Community Building
STRATEGY SUCCESS
An engaged online community of loyal followers and clients was fostered, creating a sense of belonging and trust.
Overall, the social media marketing efforts not only increased the agency's online visibility, it also translated into tangible results, including more leads, higher engagement, and enhanced credibility in the local insurance world.
Industry Outreach
By actively participating in industry events, publications, and networking, the agent expanded his professional network and established valuable partnerships. His increased visibility and credibility not only attracted potential clients it also facilitated access to industry insights and opportunities. As a result, the agent positioned himself as a trusted insurance resource, fostering client trust and contributing substantially to his overall success and sustained growth.
STRATEGY SUCCESS:
Enhanced Credibility
Participation in industry events and features in reputable publications bolstered the agent's credibility and authority within the insurance sector.
STRATEGY SUCCESS:
Increased Visibility
The agent's presence at events exposed them to a broader audience, reaching potential clients who may not have otherwise discovered their services.
STRATEGY SUCCESS:
Lead Generation
Participation in events and publications often led to direct inquiries and connections with potential clients, resulting in increased lead generation.
STRATEGY SUCCESS:
Networking Opportunities
The agent had the chance to network with peers, experts, and other professionals in the insurance industry, fostering valuable connections and potential collaborations.
STRATEGY SUCCESS:
Improved Thought Leadership
The agent's insights and expertise were showcased, solidifying their position as a trusted thought leader in the insurance field, which further boosted their reputation.
STRATEGY SUCCESS:
Content Syndication
Content created for events and publications could be repurposed for the agent's own marketing efforts, such as blog posts, presentations, ebooks and social media updates, providing evergreen content for continued engagement.
STRATEGY SUCCESS:
Media Coverage
Features in publications often attracted media attention, leading to interviews and quotes in additional media outlets, expanding the agent's reach even further.
STRATEGY SUCCESS:
Increased Referrals
The agent's expanded network and industry recognition led to more referrals from satisfied clients and industry peers.
Overall, engagement with industry events and publications had a transformative impact on the agent's business, elevating their status in the industry, increasing visibility, and driving business growth.
STRATEGY SUCCESS:
Participation in an insurance summit led to a 22% increase in leads.
A featured article in a leading industry publication garnered widespread recognition, which boosted credibility.
Conclusion
Throughout this relationship, we've witnessed the remarkable transformation of an independent insurance agent through strategic content marketing, SEO enhancement, and active engagement in industry events and publications. The agent's journey from obscurity to a trusted industry thought leader, coupled with tangible results like a 75% increase in organic search traffic, a 40% rise in lead generation, and enhanced credibility, underscores the power of innovative digital marketing strategies in the insurance world.
The key takeaway from this success story is clear: embracing the digital era, staying ahead of the competition, and establishing trust and authority within the industry are paramount for independent insurance agents looking to thrive.
Ready to Elevate Your Insurance Agency?
If you're an independent insurance agent seeking similar results and eager to position your agency for growth and success, I'm here to help. My expertise in content marketing, SEO enhancement, and industry networking can propel your agency to new heights.
Contact me today to discuss how we can tailor a winning strategy for your specific needs and goals. Don't miss the opportunity to redefine your insurance agency's future. Act now! Consultation is FREE and no commitment is required. Worst case, we talk for 5 minutes, you get some tips and ideas, and we never talk again.