Email and Marketing Automation
86% of professionals prefer to use email when communicating for business purposes.
Email marketing is the single best way to generate business. For every $1 spent in email marketing, the average campaign earns $38 in ROI (Hubspot). Marketing automation saves time, generates leads and increases revenue. We integrate the right systems for your business to send email updates to key partners and customers. We configure nurture campaigns to educate leads, so your solutions stay top of mind no matter where they are in the buying process. We connect these systems to deliver user engagement information to your customer relationship management system (CRM), so you have a digital trail for each user that interacts with your website pages and content. Our email and marketing automation systems deliver key information to your organization that highlights buying signals and shortens sales cycles.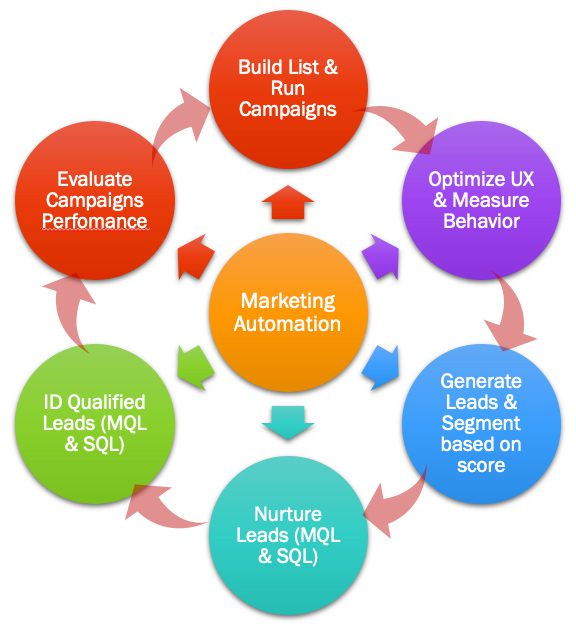 76% of companies that implement marketing automation generate a return on their investment within the first year.

44% of them see a return within six months (Marketo).
How to Leverage Marketing Automation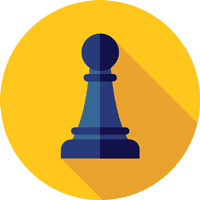 Strategy
Roadmap – 3 months, 6 months, 12 Months
Set S.M.A.R.T. Goals
Align with business goals and revenue objectives
Identify targets
Determine KPIs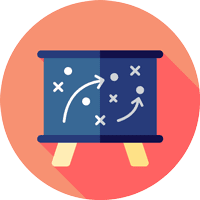 Planning
Take inventory
Hold ideation and campaign briefs
Discuss with key stakeholders
Align campaigns with edit calendar
Develop and publish campaign calendar for sales and marketing
Analyze skills gap
Design & Execution
Segment database to match targets
Create content and assets
Map the campaign timing and flow
Program campaign flow, add assets
Test delivery and launch campaign
Manage leads as they engage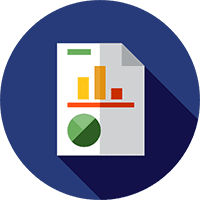 Measurement & Reporting
Have a campaign performance plan
Have a testing plan
Examine campaign operation metrics
Gather executive KPIs
Measure content metrics
Score engagement metrics
Use Marketing Automation to Nurture Leads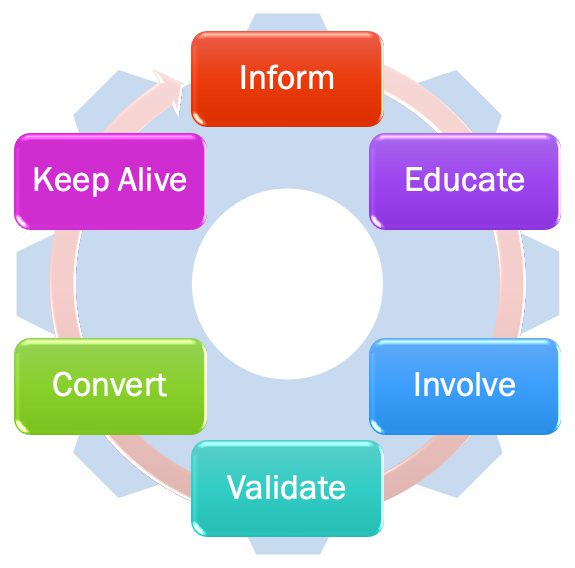 Best Practices
Mine and Segment lists by Industry or Target
Nurture leads based on their activity and interest levels across all channels, so your solutions stay top of mind no matter where they are in the buyer's journey
Educate, don't pitch or sell
Remind people how you can help them solve their problem
Establish credibility and thought leadership
Keeps you top of mind
Prepare a Master Nurture Campaign
1 Custom Email – How your product(s) work(s)
1 Custom Email – Highlight Product Features (offer something of value – a download or a Free Trial)
1 Newsletter Offer with sign up form
1 Microsite Offer (Customer Solutions, Industry News Developments, Case Studies, White papers etc.)
Release Triggered Emails: 
Based on High open rate
Website Activity
Profile Data (birthday, expiration date)
Opportunity stage change
Event interaction
Auto Enroll active users
Educates Leads
Create Custom Landing Pages
Create landing pages for each campaign
Make some content exclusive, so users have to give information
Use surveys and ask questions to build user profiles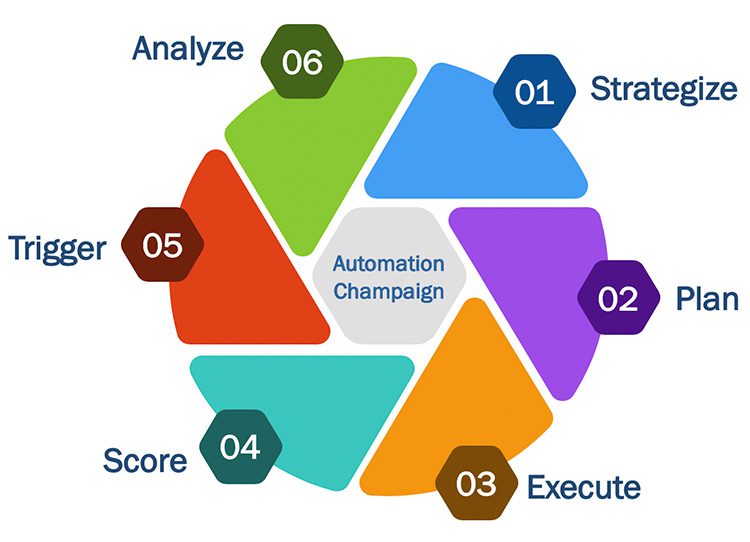 Companies that nurture prospects experience a 451% increase in qualified leads.
Consumer Content Preferences
Want content that is specific to their industry
Want content that is specific to their job function
Want content that is specific to their company size
Want content that is specific to their location (geography)
Marketing Automation and Lead Nurturing Benefits
Saving Time

30%

30%

Lead Generation

22%

22%

Revenue Increase

17%

17%

None of the Above

12%

12%

Customer Retention

11%

11%

Tracking and monitoring campaigns

8%

8%

Shorten the Sales Cycle

2%

2%
So What Should You Hope to Accomplish?
Establish and enhance your industry expertise
Establish and enhance your thought leadership
Build relationships with your prospects
Nudge prospects through the stages of the sales cycle until they reach the conversion stage
Stay in touch and top of mind so you're their choice when it comes time
Track your ROMI (Return on Marketing Investment) by:
Tracking where your leads come from
Identify what relevant content interested the audience
Measuring how many prospects converted
Track what profit was generated